Ideas are easy, however, to start a fashion accessory line and make it work is a whole different ball game. It take a lot of skills to manufacture a handbag successfully. Knowing what you need to prepare is half the battle. Knowing what to expect, and what is expected from a good manufacturing partner is the key to success.
Your first step.
Let's assume for the purposes of this guide that you've got your brand name. You know your brand values, you have an idea of where in the market you will pitch yourself (high end, middle low). That your finances are in place and that you have sketched out your designs.

Whats next?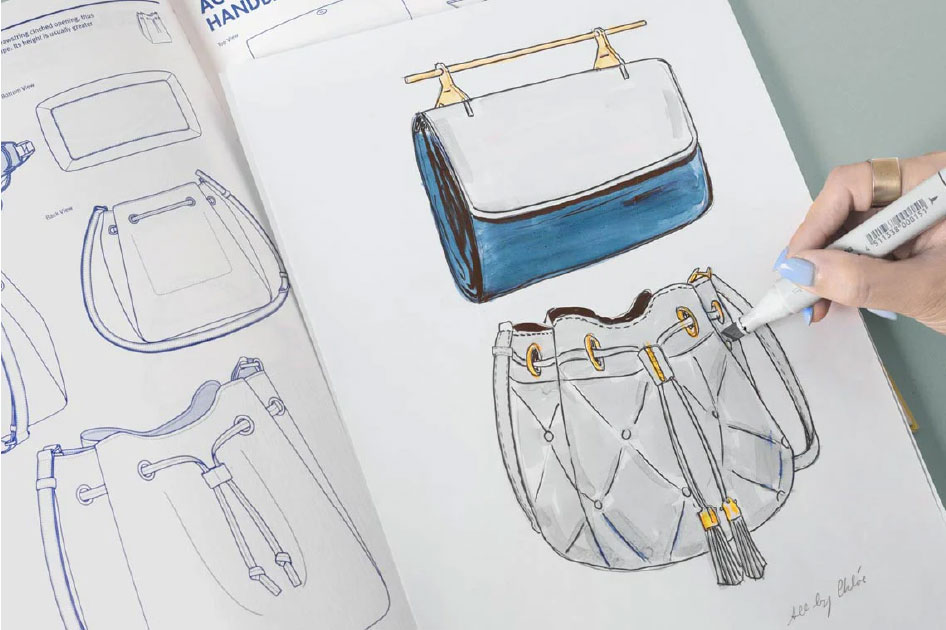 Design details.
Ideally before you approach fashion bag manufacturers you'll want to have a full technical pack for your design. This will cover things like:
Design – shape and dimensions
Materials – internal, external
Hardware – zips and clips
This can be sketched by you or you can give the details to a local professional, or a freelancer on sites like upwork or fiverr. Alternatively you can see if the manufacturer offers an in-house design service.

Ultimately a professional tech pack is the ideal place for a manufacturer to start when you are ready to go. It saves time and money at the prototype phase.

Read our guide on how to create a Tech Pack.

Sourcing materials for your fashion bag.
It's important to think about the types of materials you want to use. Here are some things to consider: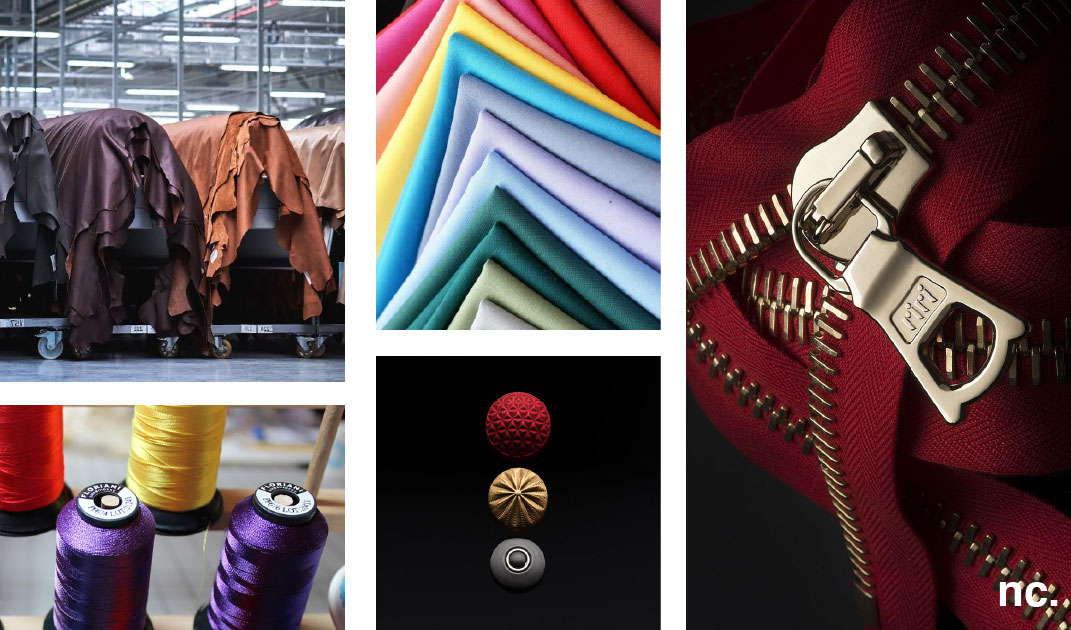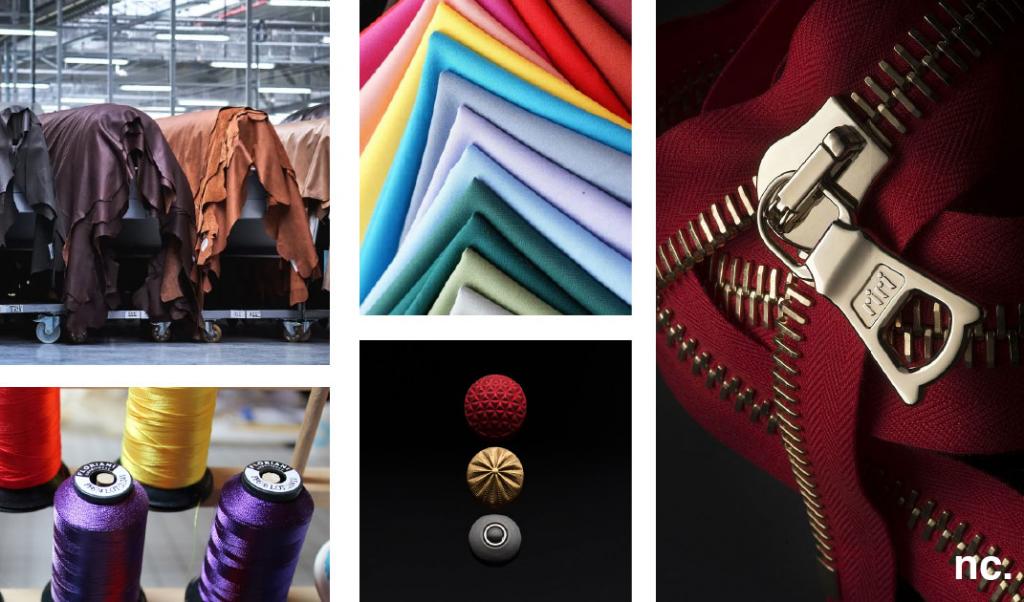 Do they fit the audience you are targeting?

If you are targeting the high end fashion bag market with a price point in the high hundreds to thousands they are going to expect great design, quality leather/materails and hardware.

Do they fit the budget you have set?

Likewise if you are planning on selling a mid-low range clutch bag for $70 but the leather you like is $50 you're going to be running at a loss.

Will you have your own custom branded hardware? (clips and zips)

For small initial runs, lower end items and product testing it is more cost effective to use off the shelf hardware. As when ordering custom hardware it needs to go through this same manufacturing process. And usually needs to be ordered in high volume.

Does your material fit your values?

If, for example, you are creating a cruelty free, eco leather bag; you'll need to steer clear of a lot of the popular 'vegan leather' material as it contains toxic chemicals which are extremely harmful to the environment.
Sourcing all these different components, from multiple suppliers, sometimes across the globe can feel like a full time job. And that's before you have to work out how they'll all get to your manufacturer on time and what customs and shipping delays and costs need to be factored in. But don't let that put you off. If you need some help, our team is here for you.
Find the best manufacturer for your handbag.
Once you know the type of product you want to make and the audience you are targeting you need to find the appropriate manufacturer. You can read our guide here.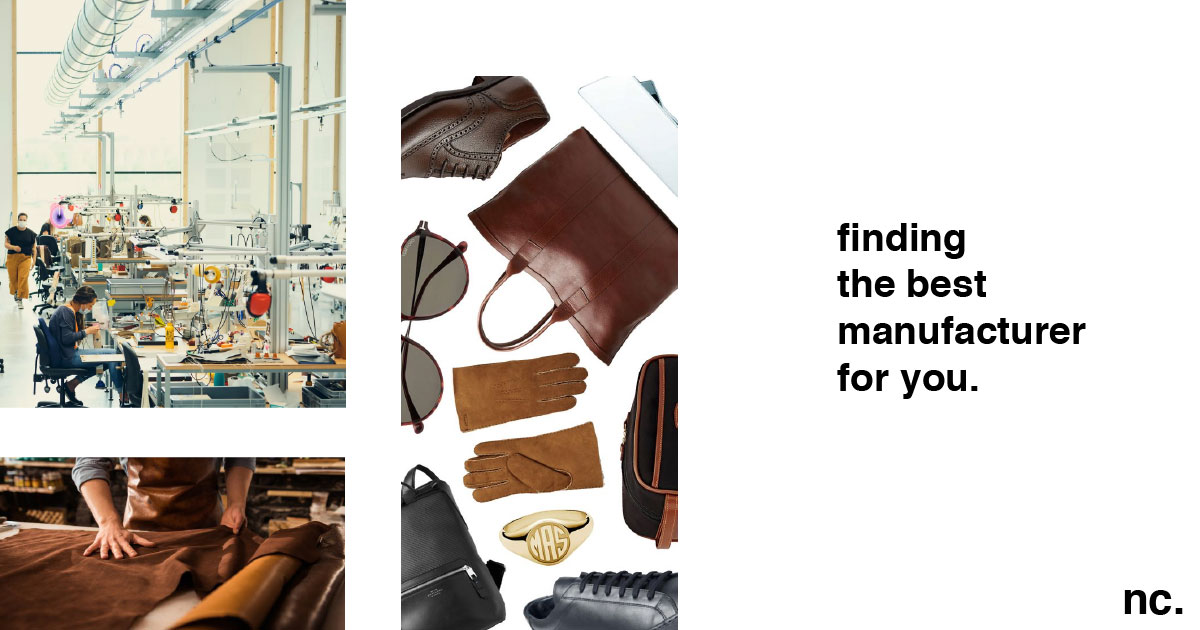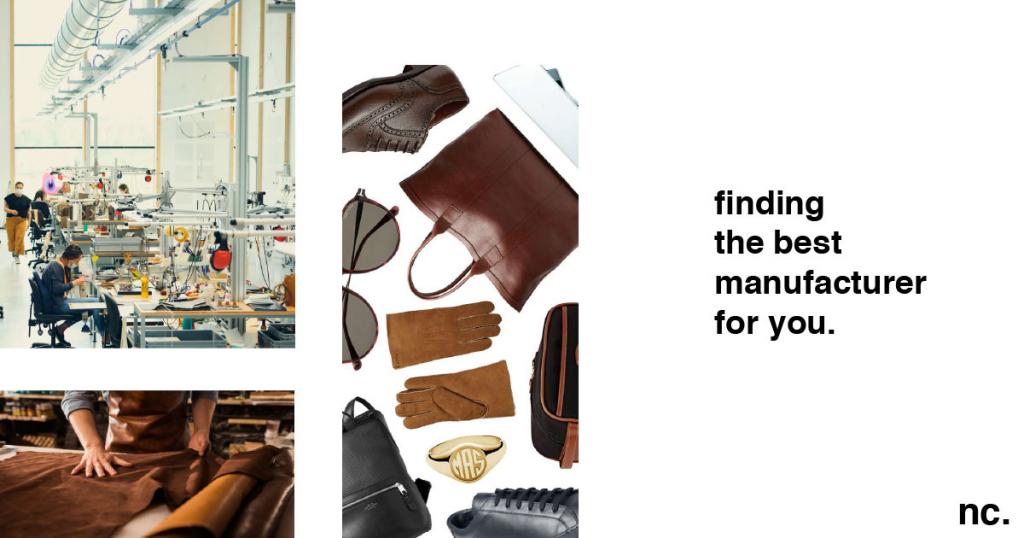 In summary, here are the steps:
Have a clear idea of what you want to achieve
Know who your audience is and what market you are targeting (Low/middle/high)
Identify the type of manufacturer best suited to your end goal.
Prepare your information.
Contact the manufacturers you think fit best
Create a prototype and testing.
Now that you have identified the bag or fashion accessory manufacturer you want to use, it's time to make your prototype.
Prototype process.
In your correspondence with your manufacturer you will have discussed your design or supplied your technical pack

The first step should be the pattern designer making a paper/card physical representation of your item. This is to test the overall shape, measurements and concept.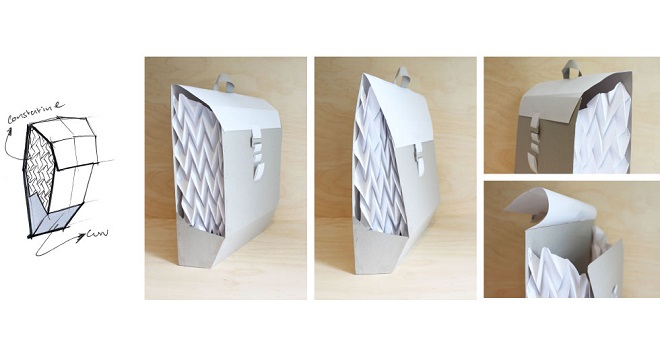 Once approved they will move on to creating a material version, here they can test different finishes eg folded vs painted edges if applicable and practically answer any technical and material performance questions. They will use it to work out material usage and production timings. With this information they can give you an accurate costing in production as well as provide usage figures if you are the one providing material.
Once approved they will make a full material prototype. This is how the bag will look in production. They will test it in-house to make sure it looks/works as it is supposed to.

This will be sent out to you for further testing.
Test your prototype.
When you receive you prototype it's important that you take the time to use it, wear it and test it's durability. If there are any issues with the materials, hardware or quality it's best you know before you put it into production so these can be resolved. A new brand needs to over-deliver when it comes to quality. That's how success is often built.
If you are happy why not take opportunity to photograph your item and start taking pre orders.

Manufacturing your handbags.
It's important to remember that once your design is approved it's difficult and costly to make changes along the way. So make sure you aren't afraid to ask questions beforehand.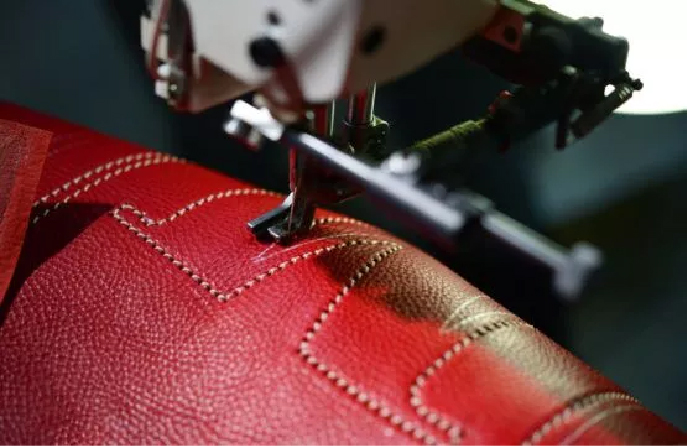 From your approved design the manufacture will make tooling for your item. These are specific cutting tools (imagine large, extremely sharp and solid cookie cutters). These will be used to cut out the shapes of the material that comprise your item. So a change along the way may have a knock on effect not only in time and labor but tooling.

Reputable manufacturers will charge you for tooling. This is a good thing. It means that the cutting tools belong to you. If you decide to change manufacturers you can request these be sent back to you. It also means that the manufacturer won't have much of a case if they produce your design without consent. If they own the tooling, it can (and unfortunately has) be argued that they have the right of use.

Likewise, you should get in writing (email is fine) that your designs, prototype, cutting patterns and tolling are your property. To be used only as authorised by you.

Timeline.

It's important to agree on a timeline before production starts. You should check in with your fashion bag manufacturer weekly once in progress to see how things are going. As with anything, delays can happen. A good manufacturer is transparent and gives you a heads up about possible problems so you can act accordingly.

Packaging.
Ask your manufacturer if they can source branded packaging for your items if you want them. Otherwise items are usually sent in individual plastic bags. There may be a charge for additional packaging so make sure you get this up front.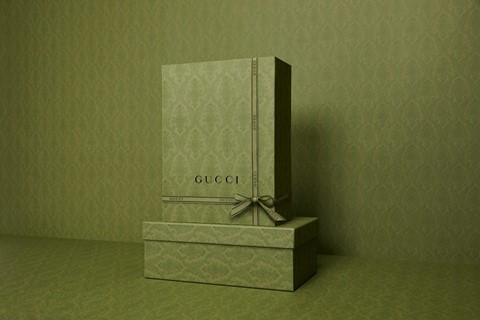 Building the relationship.
From the very beginning, make sure that you are comfortable with the person you are dealing with. Manufacturing is a complex process and a relationship built on trust is important. That doesn't happen overnight. But you should have a pretty good idea if the potential relationship will good or bad after the first few emails/phone calls/zoom meetings.

Ideally you want a leather bag manufacturer who understands your goals and works with you to achieve them. Who recognises that your success is their success.

If there is anything we learned though Covid is that you can't plan for everything! But open communication, honesty and good relationships go a long way toward achieving the best outcome in any circumstances.

If you've got a project that you think nobrand custom might be a good fit for please get in touch. We're always happy to hear from people who, like us, want to add something good to the world.