Step 1. Know what type of handbag manufacturer or accessory supplier you need?
For example, if you are looking to manufacture a luxury handbag, most of what is found on page 1 to 8 of Google are giant mass production units mostly based in Asia which probably isn't going to be useful.
In this handbag manufacturing guide we will help you sort and identify the various options so you can find what you are looking for. And then what questions you should ask to get the best results.

When I refer to bag suppliers, I mean any company that can provide you with inventory. Be that custom private label handbags and accessories, white label handbags and accessories or wholesale goods.

The most common options are.
A manufacturer who will produce your design – Private label.
A manufacturer who will provide template products that you can customise with your logo, choice of colours and sometimes materials – White label.
A wholesaler who will supply ready made leather bags for your ecommerce business or store – Dropshipper.
What are your product goals, target market and budget?
Sticking with the example of a luxury handbag you probably have a good idea of how it should look, what it is made out of, how much you want to sell it for and importantly who your customer is.

It follows then that you need to find a manufacturer who is already in the business of making this type of product. The best handbag manufacturers for quality tend to be UK, Europe or US based.

From here you'll need to decide if you are going to go with a local or an overseas manufacturer.
Local vs Overseas manufacturers.
For the purposes of this example I am describing Asian manufacturing (India, China, Taiwan, Vietnam etc) as Overseas and US and Western Europe as local.


A lot of people assume that you will need to go overseas to produce your items. We've been conditioned to think that everything is 'made in China' and while they do produce a lot of bags, and certain factories are capable of quality, there are some drawbacks. In fact we are seeing a growing number of companies moving back to European bag manufacturers from Asia.

Here is our list of handy pros and cons to consider:

Local manufacturing pros.
Robust intellectual property rights and protection.
Better payment protection and a familiar legal system.
Easier communication and shared business values.
Superior manufacturing quality.
High labor standards.
More marketing value/brand value associated with made in Europe/US goods.
Clearer and verifiable sustainability and tracing.
Cheaper customs and shipping costs.
Faster shipping time.

Local manufacturing cons.
Higher manufacturing costs.
More expensive prototyping.
More difficult to find manufacturers online, often older and badly optimised websites.

Overseas manufacturing pros.
Lower manufacturing costs.
Cheaper prototyping.
Easier to find online
More manufactures to choose from.
Services like Made in China and Alibaba are easy to navigate

Overseas manufacturing cons.
Little to no intellectual property protection – NDA's often unenforceable.
Less payment protection.
The language barrier can be an issue.
The internal communication between the English speaking rep and the non English speaking production team can cause delays and misunderstandings.
Often low labor standards
A risk of being associated with sweatshops.
Less trusted quality standards from customers.
Sustainability claims are difficult to verify.
More expensive customs and shipping costs.
Slower shipping time.
As a general rule; if you are looking to make high quality, high margin goods. And/or you are pivoting around sustainability, ethical manufacture and ESG. Local manufacturing is likely for you and your brand.
For high volume, low cost and with less tangible ESG credentials, overseas manufacturing is the place to start your journey.
The best manufacturer for you.
Once you've done your research you should have a list of 5 – 10 companies you think might be a good fit for your product.

Before you get in contact there are a few things you should have in place.

For private label:

1. A technical pack, sometimes called a tech pack or technical package.
This is a document illustrating the specifications of the item with drawings and measurements. It should have the type of material you'd like to use and illustrate any hardware (think buttons, zippers etc). Check out our tech pack guide here.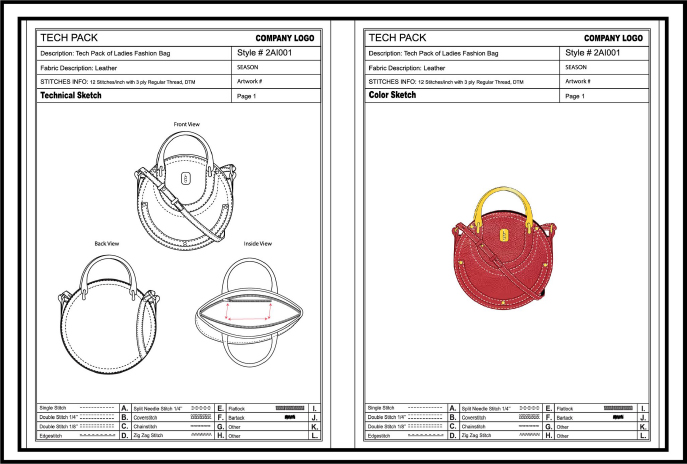 2. Details of any specialist hardware or logos.
Designs or illustrations of the pieces. In most cases your bag/accessories manufacturer will not also produce hardware. Some manufacturers expect you to source these yourself. Others who offer a more complete service will be able to provide sourcing for you.
3. An idea of your budget for the prototype.

4. A clear idea of your target price per unit and quantity you are planning on ordering.
This is a key part of your process as it will dictate the kind of item you will be able to produce. A good manufacturer will look to offer options/advice on how to maximize the effect you have within your budget.
5. An attitude towards partnership.
The best results always come from a production partnership. In your initial communications look for a manufacturer who is interested in your designs and ideas. The best manufacturers will look to offer options for areas of technical improvement. They should be experts in their field and their advice is valuable. But remember it is your project, so if they are pushing too hard towards a particular supplier or additional extra it may be a red flag.
For white label:
Details of the items you are interested in.
Details of any changes/customisations you'd like to make.
Details of any custom hardware/logos you'd like added
A clear idea of your target price per unit and quantity you are planning on ordering.
An attitude towards partnership.
Contact manufacturers.
Now you have the fundamentals of your project in place it's time to contact your researched manufacturers.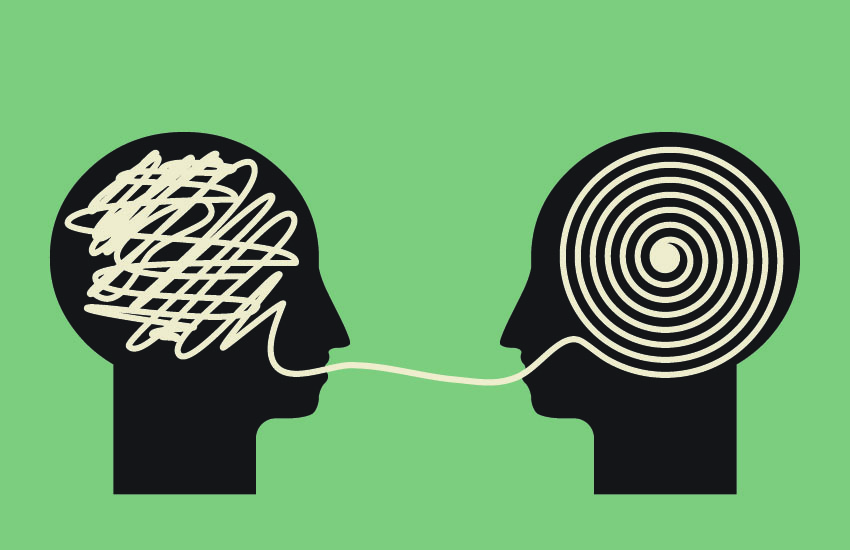 Manufacturers get lots of inquiries. A lot is from people doing initial research, which is fine. However, they only have so much time to dedicate to inquiries each day so they prioritise. It's important for them to know that you are serious and it's worth their time in coming back to you. This is especially the case for private label as they will need to spend time looking your project over.

It can be daunting, so here is our advice on how to get the most out of your initial interaction.

1. Be clear and concise about what your project is and what you are looking for from them.
2. List any factors that are key to your project eg. sustainability sourced leather.
3. Ask what their MQO (minimum quantity order) is for this type of item(s)
4. What is the prototype/sample costs?
5. What is the production cost? (this is more applicable for white label. If you are requesting info on a product they have never made i.e your newly designed bag, they won't be able to give you an accurate idea of price until they have gone over the designs in detail)
6. What are the payment terms – Most manufacturers will ask for full payment upfront with new clients but they may have breaks if the order value is over a certain amount.
Here is an example of how I might construct an email for a private label item:
Hi,
I'm looking for a manufacturer to produce a sustainable leather tote bag for my brand XYZ. Please see attached my design specifications. (this can be an overview if you are not comfortable sending your tech pack on the first email. It should include size, material type and a picture of a similar item if appropriate. It should include any important details such as; must be vegan leather)
Please can you let me know the following information:
Are you able to produce vegan leather fashion bags?
What is your MQO?
What is your prototype process and cost?
What are the approximate production costs?
Do you require me to source materials?
I look forward to hearing from you.

Many thanks,

John
Here is an example of how I might construct an email for white label items.
Hi,
I'm looking for a manufacturer to produce customised while label items. Please can you let me know the following information:
What is the MQO and price breakdown for the items I'm interested in below?
How long does production take?
What are your payment terms?
Items of interest: list here or attached

Please let me know the sample costs for the attached and how much delivery is to: (your address)
I look forward to hearing from you.

Many thanks,

John
The goal is to keep it simple and concise. To show the manufacturer that you mean business and to see by their response if there is an initial fit between you.
In summary.
What modifications if any can I make to your white label goods?

Will you be able to add my logo to the items and what type can they be? (Hardware, debossed, embossed, embroidered etc)

Can you add my brand labels to the items and do you provide these?

Know who your audience is and what market you are targeting (Low/middle/high)

Identify the type of manufacturer best suited to your end goal.

Prepare your information.

Contact the manufacturers you think fit best

Evaluate the answers you get and if none feel right move down your list of prospective production partners.

Have fun, the creative process done properly is exciting, stressful, magical and very fulfilling. There is nothing quite like imagining something only to find it perfectly executed and sitting in front of you in real life.
If you've got a project that you think nobrand custom might be a good fit for please get in touch. We're always happy to hear from people who, like us, want to add something good to the world.